Activities
At Sjoa Rafting AS, we offer far more than rafting with a wide range of fast-paced activities on land, on water and in the air. The activities can easily be combined and spiced up with accommodation and meals on the shores of Sjoa.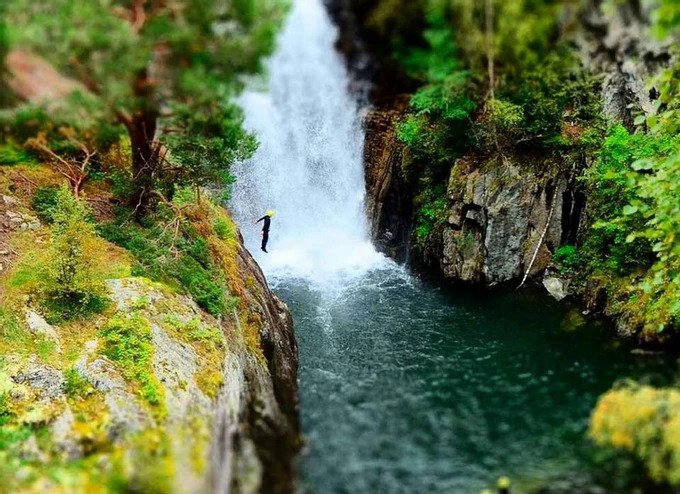 Canyoning
Canyoning offers fantastic nature experiences in spectacular river gorges. We let you explore and challenge the adventurous nature that surrounds us. Jumping into deep pools, gliding down natural water slides and rapids, rappelling and climbing steep rock walls at spectacular waterfalls.
Canyoning allows you to explore your own boundaries in a fantastic environment where the route can be easily adjusted to the group's experience level and adrenaline needs.
River board
River boarding is the most extreme river activity that we offer. Raw, wet and wild! Here you can really challenge yourself and the forces of the wet element while using every muscle in your body.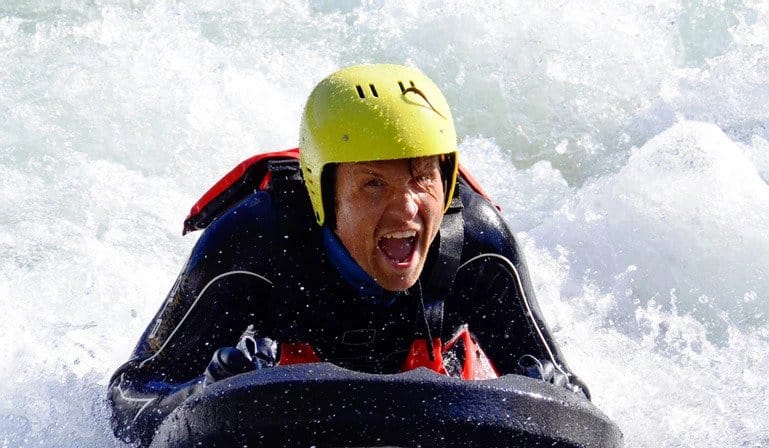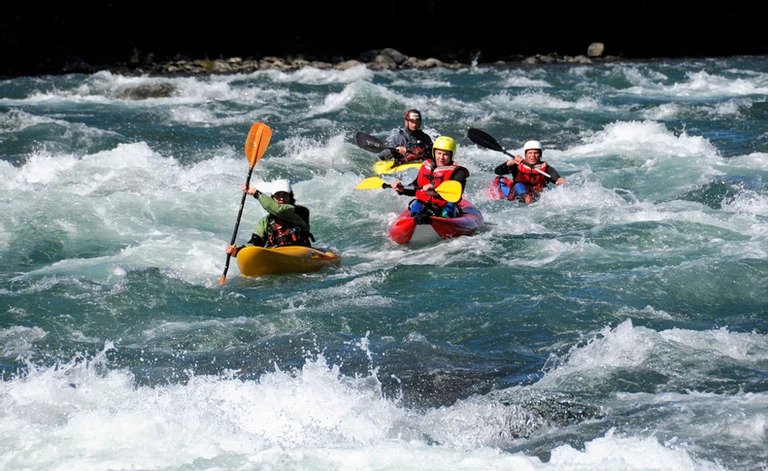 Ducky
Ducky is fun paddling in inflatable kayaks. The activity is more demanding than rafting and you will feel the forces of the river much stronger and more intensely on the journey down the river.
Along the way, you will learn to surf the waves, take back roads, consider routes in the river by which you should paddle and the ones you should stay away from.
Paintball
Fight a fun battle of "Capture the flag", "Last team standing" or make up your own rules. The adrenaline kicks in when you run across the battlefield, chasing the flag and trying to avoid the bullets!
In the paintball arena there are exciting places to hide and obstacles scattered around the forest. To win the battle, you must use both concentration and strategy.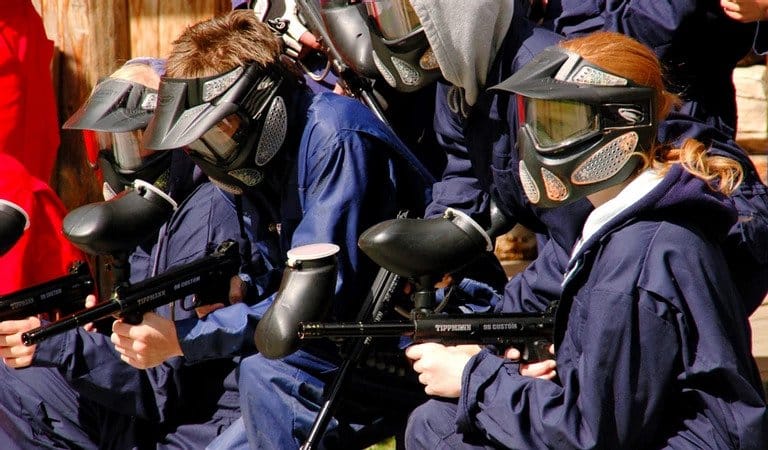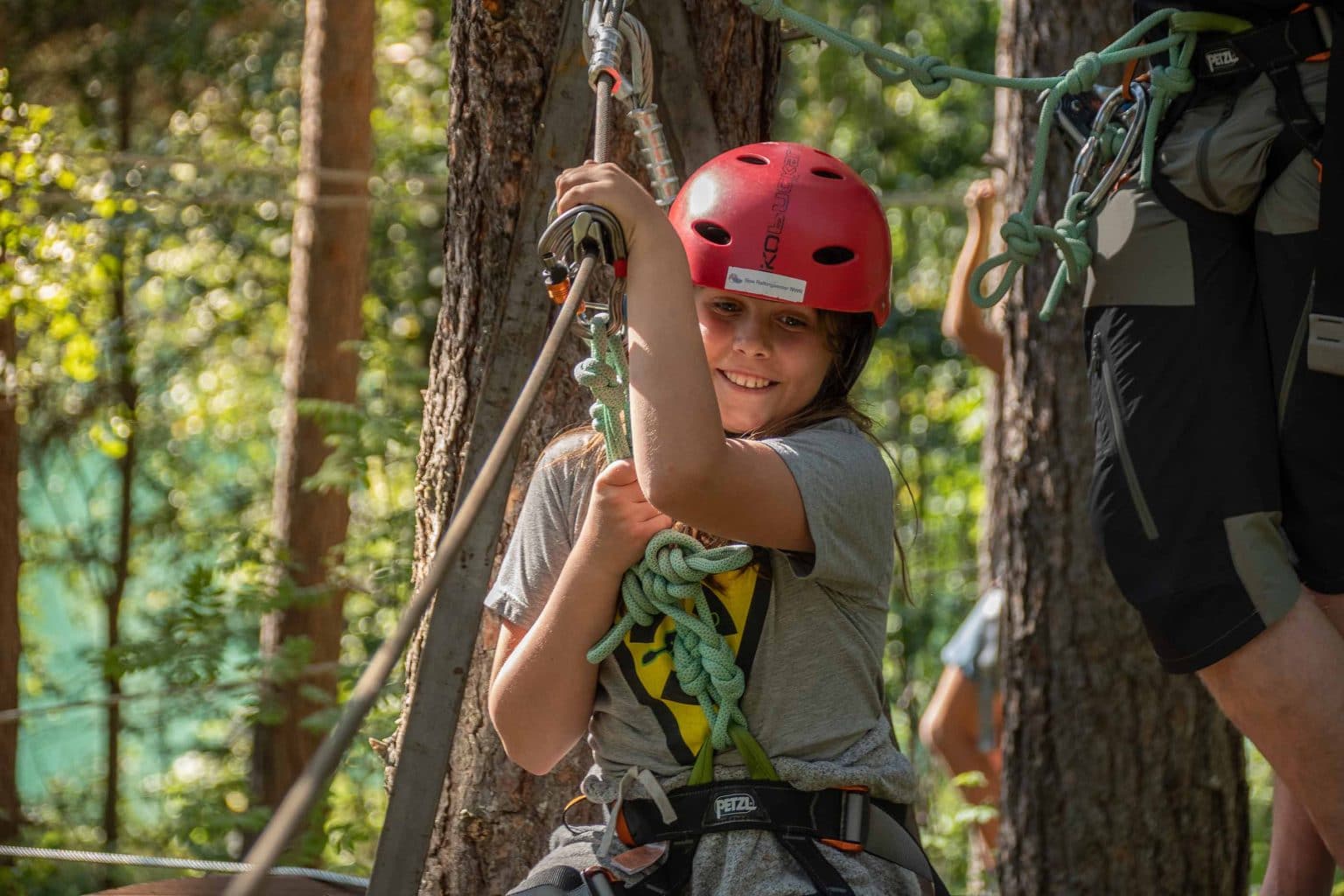 Climbing park
In the altitude tracks – or the climbing park if you want – you get to try out gravity and test if you have a fear of heights. Way up between the trees, you can frolic through several different challenges. Equally exciting for all ages.
Pentathlon
Is there an unknown master living inside you? Challenge friends, family or colleagues in a versatile competition with bow and arrow, slingshot, air pistol, blowpipe and ax throw.
Who is most accurate?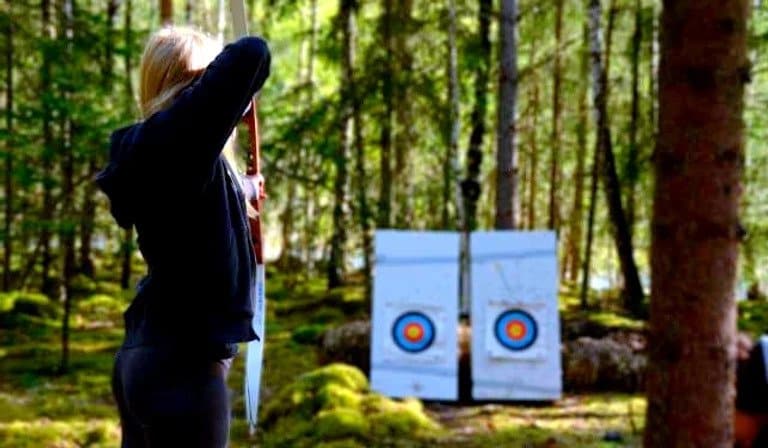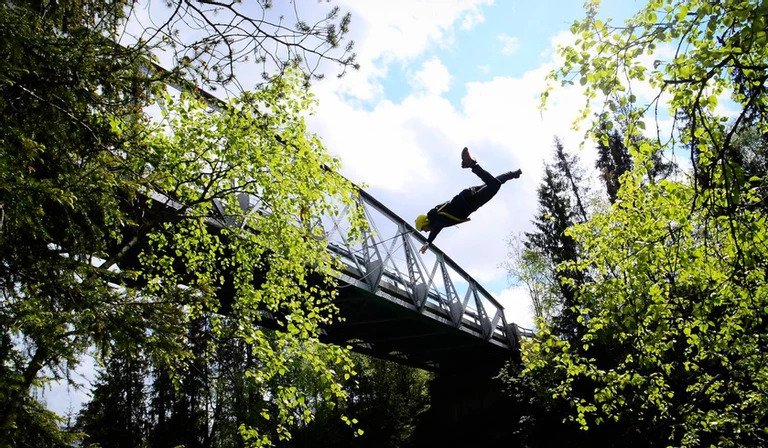 Bridge jumping
A kick for life! Bridge jumping is the challenge you think that you do not dare or will survive. You are guaranteed to love it when you move like a pendulum instead of moving like a yo-yo!
SUP Stand Up Paddleboard
Join us on a wonderful and guided Stand Up Paddleboard trip at Gudbrandsdalslågen in scenic surroundings. Gudbrandsdalslågen is a quiet river with a large volume, where we challenge the river on the stretch between Otta and Varphaugen with exercises and fun. Both grown-ups and children can participate in this activity.