Waking up on
the shores of Sjoa
Wake up to the sound of trickling water! At Sjoa Rafting you will find five simple studio cabins with 2, 4 and 8 beds and a high standard cabin with two bedrooms, bathroom and toilet. Several of the beds are double beds. The cabins are thus best suited for families and close friends and are less suitable for corporate events.
​Centrally located in the camp you will find our dormitory with everything from twin rooms to rooms accommodating 8 people. With available capacity and by appointment, of course, fewer can stay in one room.
Our lavvos are large and comfortable, most have wooden floors and a stove. Most lavvos have plenty of space for at least 18 people. Remember to bring a sleeping bag and a sleeping pad – or rent this from us.
For guests who want accommodation under roof, we have 5 very simple log cabins available. In the cabins there are 2, 4, 6 and 8 beds. Price per berth / night: 300, – including bed linen.
Furthermore, we have a high standard cottage with two bedrooms, kitchenette, bathroom and toilet. Price per night NOK 2900, -, incl. Bed linen up to 6 pers.
The dormitory is centrally located in the camp. The house is of simple standard but has a nice and pleasant atmosphere in the rooms suited for 6-8 people as well as two single rooms. The dormitory is well suited for larger groups. Price per bed / night: 300, – including bed linen.
Sjoa Rafting AS has many spacious lavvos divided into camps with 15 – 36 beds in each camp. The lavvos are equipped with wooden floors and a small wood stove for heating. Own campfire site for evening fun and enjoyment.​
Price per person / night: NOK 125, -Wood for stove / fire: 90, – pr. sack (60 l.)​​
Welcome to our idyllic and
adventurous camp

at Sjoa
Our camp is an oasis on the shores of Sjoa. Parts of the river Sjoa runs through the area and most rafting trips end right in the middle of the camp. Transport is thus reduced to a minimum.
​Inside the rich activity camp is an idyllic pond, where guests can fish for trout or paddle in canoes. The wilderness camps are located on a separate island that you reach via a suspension bridge. In the river camp there are lavvos, dormitory, log cabins and a large house where meals are served. We have a campfire under roof, hot tubs and Gudbrandsdalen's most affordable bar.
​The river camp has all facilities: changing room, shower, toilet, drying room, large dining hall, meeting room, accommodation, campfire sites, hot tubs, altitude court, football field and more. Welcome!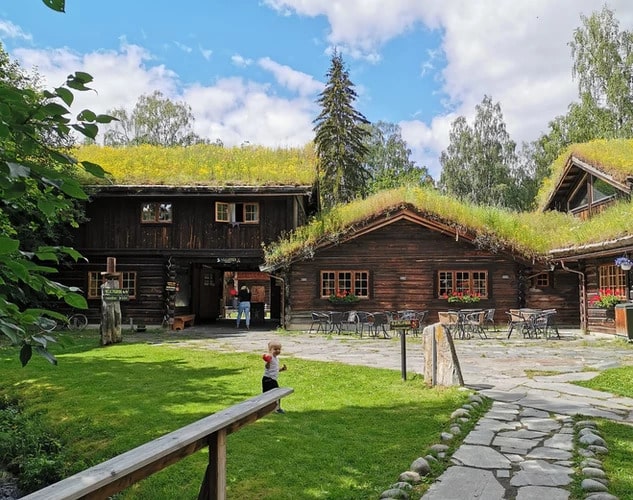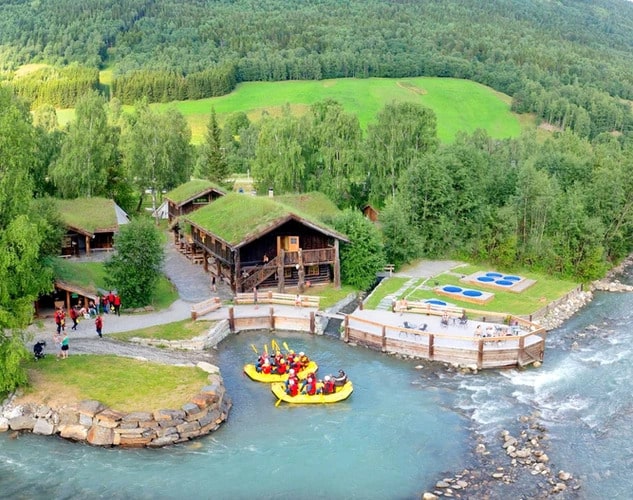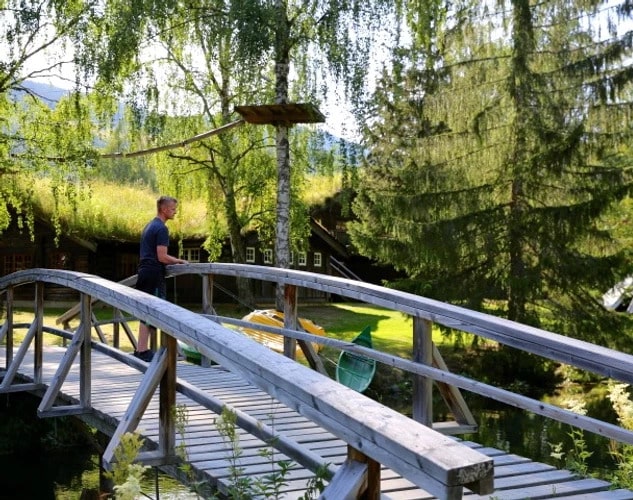 After a day packed with action, a proper meal is needed – and rarely does the food taste better than on the shores of Sjoa.
Surrounded by the timber walls of the dining hall, you can enjoy a two-course dinner worthy of Sjoa itself. Light meals and local brews can also be enjoyed on the pier out in the sun or in one of the many idyllic seating areas in the yard.
Do you want something very special on the plate or in the glass? Let us know well in advance and we will serve a meal worth the wait!
The meals that are included in the prices that are stated for each individual trip.
​
Meals must be pre-ordered and are served in the nice dining hall at the center of the camp. Half price on all meals for children under the age of 12.
If you have special wishes when it comes to the menu, we are happy to receive your order!
​Self-catering and preparation of own meals is allowed but not recommended. Guests have access to a simple communal kitchen. If you choose to prepare dinner yourself, barbecue is the easiest and recommended solution.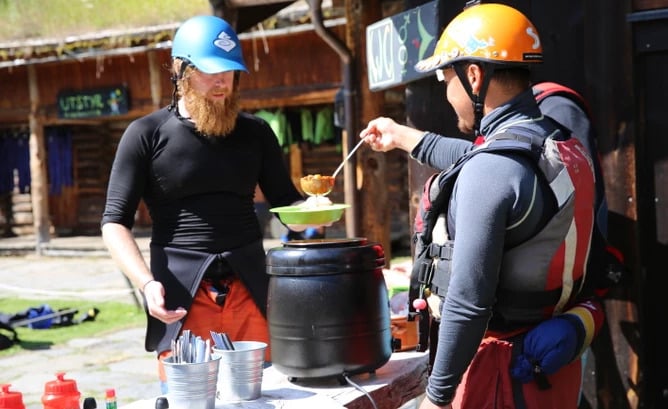 Hot tubs in a
class of their own
Pure pleasure after a day in the glacier!
How about ending the day at Sjoa in the hot tub with a direct view of one of Europe's best rafting rivers?
We have several hot tubs right next to the banks of Sjoa's and there is room enough in the hot tubs for 56 people at the same time.
Feel free to take a refreshing dip in the river pool by the facility!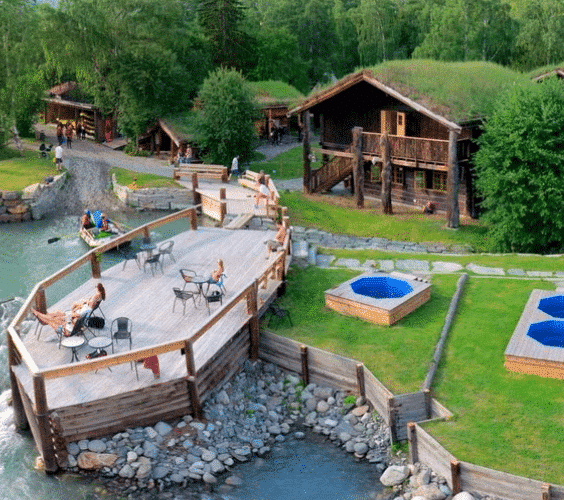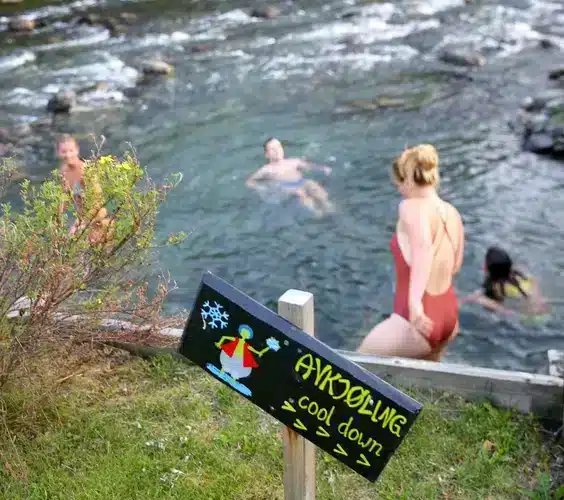 Sjoa Rafting AS – eventyrlig idyll!